RiverView Wellness Centre
An exceptional fitness club
in the heart of Warsaw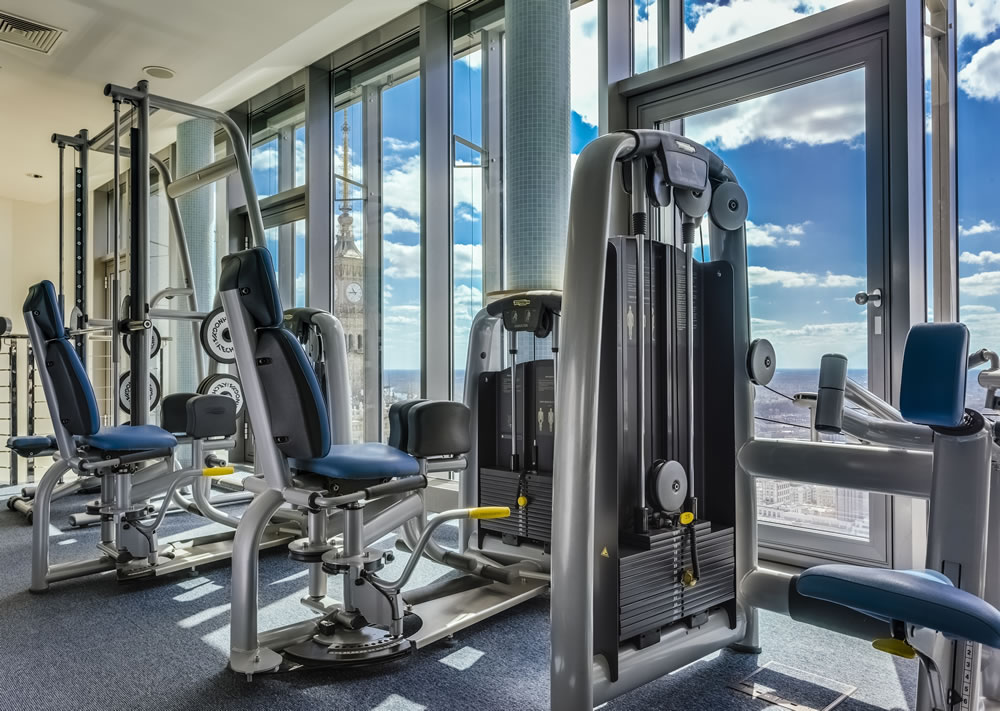 The Riverview Wellness Centre has an enviable setting on the top two floors of the hotel. You can swim laps in the pool with fabulous city views, while state of the art gym machines and a dedicated aerobics room mean you never have to miss a workout. The Centre offers a swimming pool "in the clouds" as well as a modern sauna, steam bath, fitness facilities and workout area, everything surrounded by unique panoramic views of the city.
Fitness centre offers classes with experienced personal trainers and group workout sessions.
One- day pass
You can access the club by acquiring a one- day pass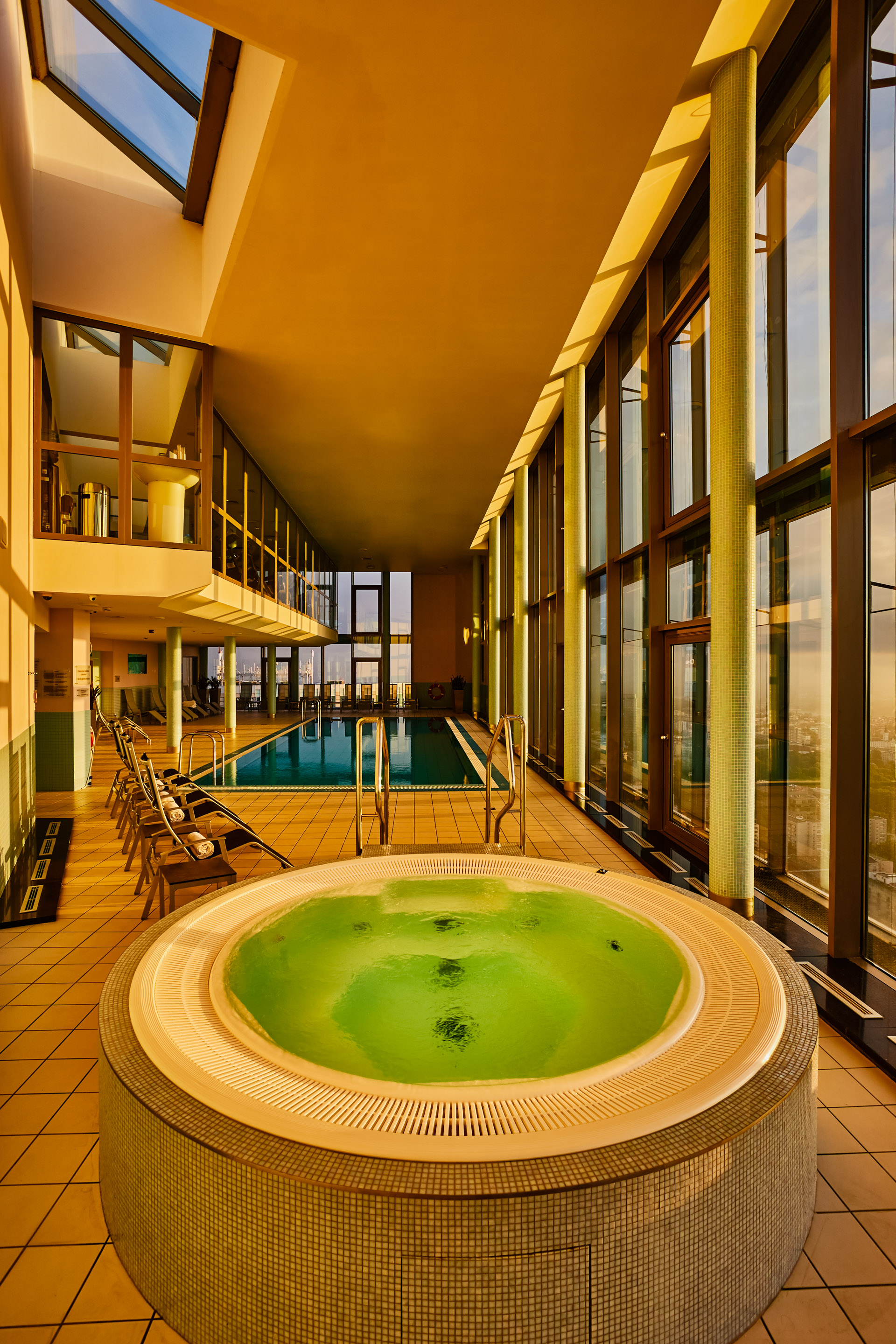 For those seeking relaxation, there is no better place than the RiverView Wellness Center. You can also access the club after acquiring a one- day pass.
Visit us and get away from it all for one day. Guest can use swimming pool, hot tub, saunas and gym and fitness classes. We provide towels and bathrobes.
If you are interested in purchasing a one-time entry to the RiverView Wellness Center on weekends (Friday from 03.00 pm to Sunday until 03.00 pm), please contact us on the day of planned visit, to confirm the availability.
In the case of high occupancy, it will not be possible to purchase a one-time entry and use the RiverView Wellness Center on the mentioned date.
Entry fees:
200 pln / person Monday – Thursday between 6.30 am and 5 pm
250 pln/ person Monday – Thursday between 6.30 am and 10 pm, Friday and weekends during opening hours 7 am and 10 pm
50 pln/ child up to 7 years (child must remain under the care of an adult)
100 pln/ children from 7 to 18 years (child must remain under the care of an adult
We would like to inform you that children under 18 years of age may stay in the swimming pool 7 days a week, no later than:
– until 7 p.m. from Monday to Thursday
– until 20:00 from Friday to Sunday and on public holidays.
Children must be supervised by an adult at all times.
Opening hours:
Monday – Friday 6:30 – 22:00
Saturday – Sunday 7:00 – 22:00
We would like to remind you that the gym is available to people over 18 years of age and is open to hotel guests 24 hours a day.
On site, you will be asked to complete the registration form. Please bring a document confirming your identity.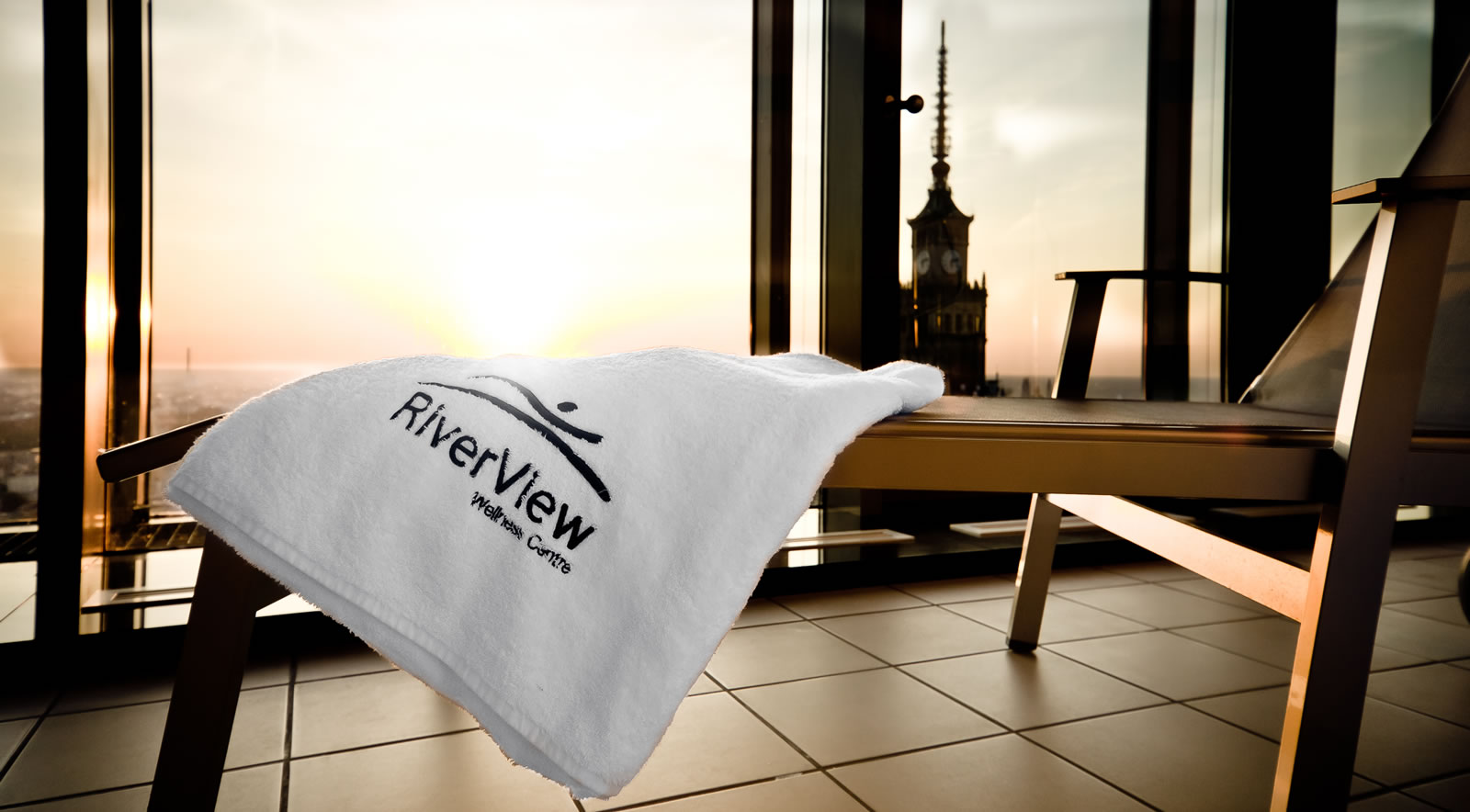 Membership
Become a member and enjoy various benefits
Our fitness club is a great place to be active, spend quality time with friends and family or to relax after work. In our offer there are two types of membership so you can be sure that you will receive the package that best suits you and your needs.
Each membership level allows you to enjoy additional benefits such as complimentary parking during your workout or discounts on other hotel services.
You can find a detailed membership offer here
Contact us and book a tour:
+48 22 328 86 40
History and mission
15 years of experience, regular club members and best quality of services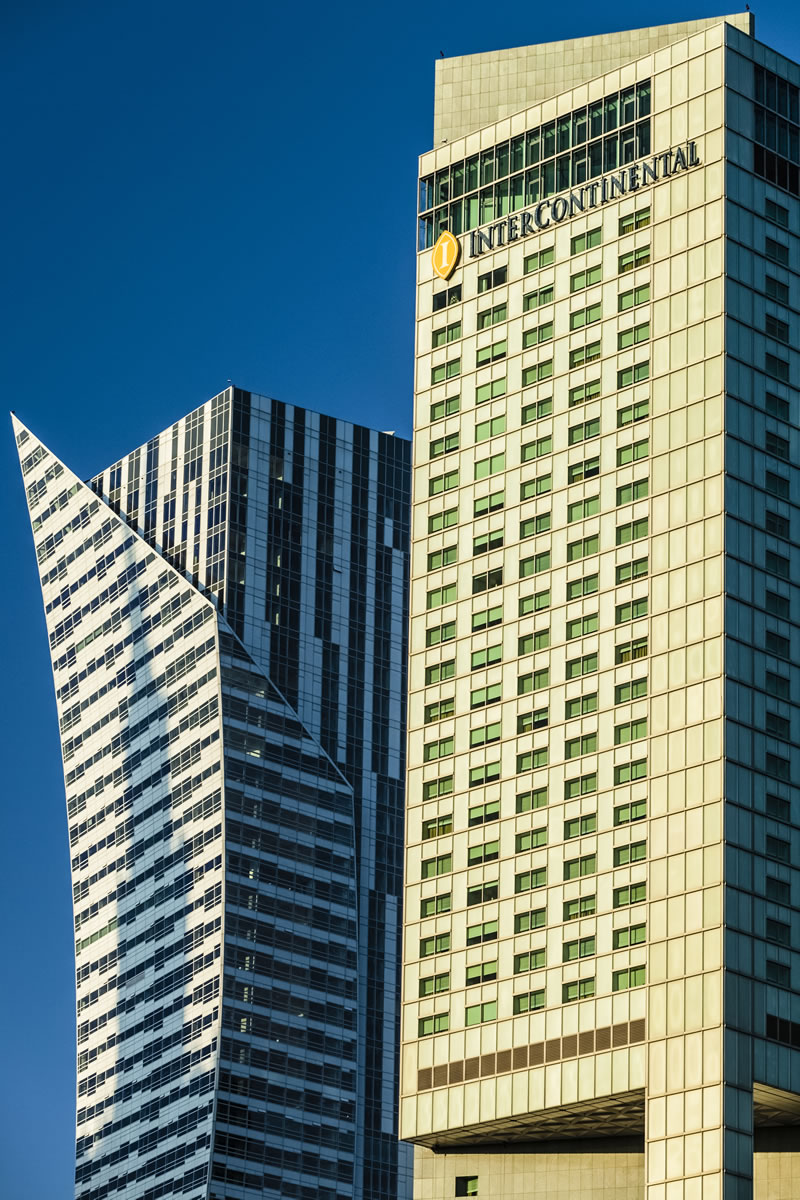 The building was designed by Tadeusz Spychała, the creator of the projects of many Warsaw buildings and the construction took place between 2001 and 2003. The idea to place the pool and wellness area on the highest floors of the building has been with its creators since the beginning.
The English name of the RiverView Wellness Center refers to a beautiful view from the windows of the club, to the skyline of the city and the Vistula river line. All the members value the intimate atmosphere of the club, where the experienced staff makes sure all the activities and facilities are always of the best quality.