RiverView Wellness Centre
An exceptional fitness club 
in the heart of Warsaw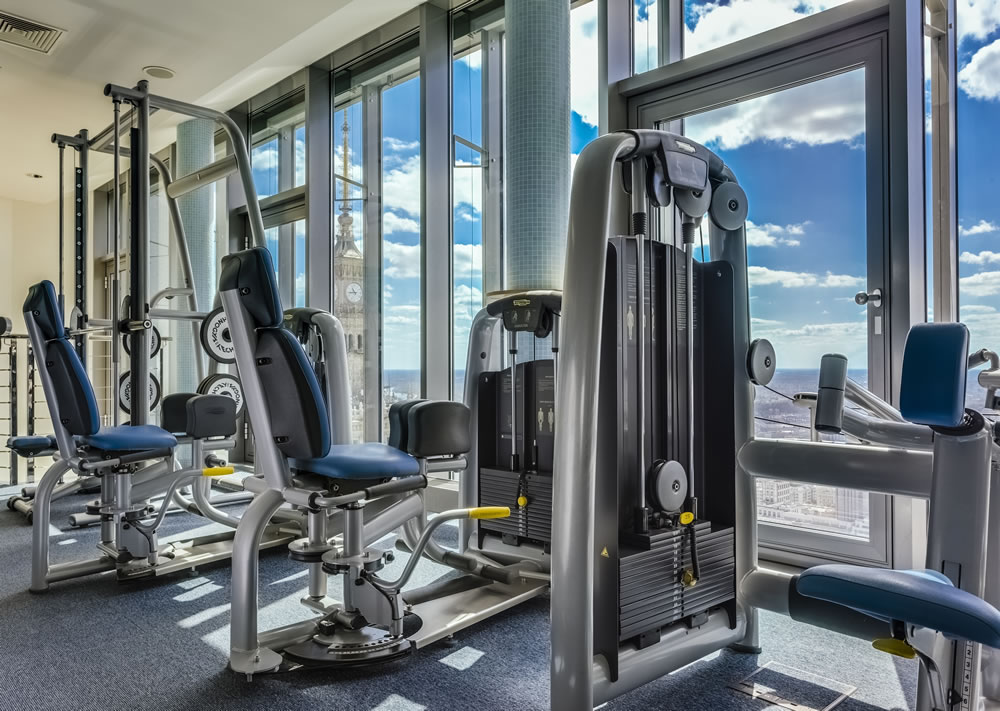 RiverView Wellness Center is one of the leading premium fitness clubs in Warsaw. The unique swimming pool, jacuzzi, saunas and fitness center are located on the top floors of the five-star InterContinental Warsaw hotel, from where you can admire magnificent views of the city at an altitude of 150 meters. It is the highest located swimming pool in Poland and one of the highest in Europe.
The building was designed by Tadeusz Spychała, the creator of the projects of many Warsaw buildings and the construction took place between 2001 and 2003.
The English name of the RiverView Wellness Center refers to a beautiful view from the windows of the club, to the skyline of the city and the Vistula river line.
The unique swimming pool, jacuzzi, dry and steam saunas, fitness center with gym (zone with power machines, cardio) and aerobics room are at guests disposal. We also offer fitness classes with personal trainers and group workout sessions.
For each visitor provide complimentary water with fresh fruits, towels and bathrobes.